After 25 years of facilitating
relationships courses of all kinds,
and 7 hugely successful
Residential Retreats,
my team and I are excited to
invite you to join us for our
Second ISM Global Online Retreat!
The theme for the Retreat:
Accepting the
Process of Life
Wherever we look around, there are a great many changes – for better or for worse – and not all of them are clear to where they are leading. Actually, there is no need to look any further than this Online Retreat which was initially planned to be in person! Ofttimes we are forced into change so that we may grow, may thrive. How can we support this process from our side? In what way can we intelligently make the choices with which we are being presented, like responsible adults? How can we flow with the process of grounding the desired change?
 Life is a process and although we make decisions in the moment that are truly life-changing, implementing those decisions in day-to-day life takes time, just as it takes time for a tree to grow after it has been planted.
Taking a pause and re-treating is a very good way
– to adjust in the right direction,
– to see for ourselves what changes we have already committed to during this year,
– to assess  what is important and desirable and, therefore, worth nurturing, in what we have right now,
– to review what we would gladly let go.
And then, having claimed these changes, how to find the fine balance; for it does not help to push and fret to get the desired outcome soonest, but it also helps just as little to sit back and indulge and expect to be taken "there". How to walk relaxed and joyful and grateful for the Journey. Like in any process of growth there will be ups and downs, but we can make the ups longer and the downs shorter – and have fun!
Sure, the going seems to get tougher, but if we do not have the humility to say "Yes! Thank you, Life, for the gift!" then indeed we bitterly complain, angrily reject or fear the challenges that come our way. Next arises desperation, doom and gloom, panic. When we are driven by fear then our decisions are frantic and do more harm than good. Exhaustion follows. And we dig ourselves even deeper into the so-called "problem". Alternatively, we may throw our hands in the air and "give up", as if this also somehow will make the "problem"  go away.
And what better way to re-treat than in a friend-ly environment with fellow travellers who joyfully consider the same questions from a point of light and support us with a warm smile. Some would say that the warmth alone generated is worth all the effort!
At this Re-treat we will also acquire practical tools for taking a pause, taking stock, and then re-adjusting as we continue the daily process of believing in ourselves!

And remember: being a response-able adult means that you claim from the Retreat what you most need, right here and right now! 🙂
What do we mean by "strength"?
We are constantly surrounded by life and therefore by guidance, but we need to embrace this with the heart and not with the mind. If we have the strength, which implies personal power, to listen to and to act upon the heart then of course, we must and will bring about that type of completion within all of our endeavours that allows for bringing about the new.
What do we mean by "personal power"?
The only power there is is the product of perception, and only you can bring about that perception. Only you can change that perception, and only you can enhance or diminish that perception, purify it or taint it, clarify it or distort it. In other words, you already hold within your hands all the power you need in order to bring about within your life anything and everything you wish for.
The only thing you need to do is to claim the power that is already yours. Once you have taken ownership of what you already have, more and more power is generated of its own accord.
I interact with participants at the Retreats based on what is most pressing in your life in the moment. In this way you can gain practical insight into why your life is unfolding as it is, and with the support of my team and your Retreat group you will then be given the necessary tools and feedback with which to handle your challenges effectively and thereby, not only gaining personal power, but also uplifting yourself and all around you.
In this age of science and technology there is enough proof that our levels of stress are directly proportional to the amount of support that we do or do not have in our lives to balance out this stress. The more we isolate ourselves and lose connection with others the more dis-stress we experience.
To facilitate connection, warmth and camaraderie that are sorely lacking in our world, our vision at ISM is to host two global ISM Retreats per annum. These Retreats will be open to anyone to join us. You do not need first to have completed an ISM course. We would love for you to join us.
The Retreats are experiential in nature and we provide a theme for the Retreat beforehand. You will find working within a group of like-hearted people a very power-full experience.
What do we mean by "Retreat"?
We use the word "retreat" in its true meaning of the word. The true meaning of RE-TREATING lies in RE-ASSESSING and RE-EVALUATING everything you THINK you have always known about yourself.
ISM Support Forum between Retreats
To provide ongoing support between Retreats we have created a "bridge" between the Residential Retreats so as to foster a connectedness, and a genuine love and warmth. This bridge is in the form of an ISM online Support Forum so that we can stay connected between Retreats. An after Retreat online Support Forum is created as further support for two weeks after the Retreat, ending with a live conference call.
Elizabeth founded and is Director of the Institute for the Study of Man. The Courses and Retreats offered through the Institute have been developed to give people valuable insights, as well as practical tools, so that they can effect meaningful and lasting change in their lives.
Elizabeth Schnugh – Seeker by heart and with great passion for sharing, started her career as a Chartered Accountant. She was Financial Director of a multi-national company subsidiary for many years. As she reached the height of her career, and as her work brought her into touch with an increasingly wide cross-section of people, Elizabeth began to realise that her talents and fate did not lie in the corporate world but in helping people to help themselves. In 1991 she embarked upon a new journey, first of all training in the humanitarian disciplines, and then in 1996 becoming a full-time teacher.
Elizabeth has a simple, honest and highly practical approach in guiding people to look within their unique life experiences to find their own answers. This approach is immensely uplifting and empowering, since you will learn how to solve any problem or challenge that comes your way.
When?
Friday, 8 October, 2021: from 3 pm to 5:30 pm CET and from 6:30 pm to 9 pm CET.
Saturday, 9 October, 2021: from 3 pm to 5:30 pm CET and from 6:30 pm to 9 pm CET.
Sunday, 10 October, 2021: from 3 pm to 5:30 pm CET and from 6:30 pm to 10 pm CET.
(Note that the hours are chosen in a way that makes possible the participation from Americas all the way to Russia.)
The cost for participation at the Retreat:
The Retreat will be conducted online.
You can arrange payment by contacting the Retreat Organiser, Milen Ivanov, on +359 88 979 6437, or email: milen@institute-for-the-study-of-man.com.
The numbers of participants is limited, first come first served. To secure your place at the Retreat, your fee must be paid in full to the Retreat Organiser by September 25, 2021.
Language of instruction? The Retreat will be conducted in English.
We look forward to you
joining us on this next
step in our journey!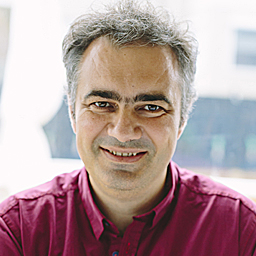 Latest posts by Milen Ivanov
(see all)