After 26 years of facilitating
relationships courses of all kinds,
and 7 hugely successful
Residential and 3 Online Retreats,
my team and I are excited to
invite you to join us for our
8th ISM Global
Residential Retreat!
The theme for our next Retreat:
Letting the Heart
Lead the Way
Kiss goodbye to misery and face a new life!
September and onwards is the very time of transition between a 6-year (2022) and a 7-year (2023). Which means in particular:
The biggest challenge in making the transition from a (6) vibration to a (7), is in RESOLVING the Old, and therefore letting it GO, BEFORE we embark upon the (7).*
And then;
The only way in which to tackle this challenge lies in finding the TIME in which there is that QUIETNESS of life that EN-ABLES us to RESOLVE the Old in favour of the New.
Which sounds like a definition of Re-treat**, doesn't it?! 🙂
Resolving the old means taking the gifts out of it and letting it go! This takes strength***

Resolving does not mean getting stuck in studying forever what gets in our way or – worse still – leaving that job for a better time. In fact, this is a part of the old doing. It also does not mean doing it from the mind only. In fact it is done much faster if the heart is allowed to lead the way; if the focus is on the positive and the new – and on living it, taking action!
Part of the Old is trying to LEARN what is meant by INTELLIGENT CO-OPERATION! But really, this issue is by now SO very Old, that unless we learn this post haste and start to LIVE it, we are in grave danger of becoming completely STUCK in the ACT of learning it! In other words, we set our intent on LEARNING intelligent co-operation, as opposed to LIVING it! Our intent then materializes the LEARNING, and so we go on and on learning the SAME lessons over and over again, and in this we go on and on repeating the SAME patterns of behaviour, challenges etc. as before!
An aspect worth mentioning is that choosing for the New must be decisive! A true de-cision has to be made and how can this unfold if the Old is still hanging around? But again, not to go to the opposite extreme, we cannot wait for all to be completely resolved before moving on: the process must have been already started. For example, to resolve an old relationship one needs to start a new relationship and then from the vantage of the new relationship one can go back and resolve the old.
So, on this Retreat we will be exploring;
What the Old and the New has been for us during the year so far
How to speedup letting go of the old
What is the bright new potential ahead
What steps need to be taken to embrace and live the New.
Welcome to this Magical Journey! 🙂
** What do we mean by "Retreat"?
We use the word "retreat" in its true meaning of the word. The true meaning of RE-TREATING lies in RE-ASSESSING and RE-EVALUATING everything you THINK you have always known about yourself.
*** What do we mean by "strength"?
We are constantly surrounded by life and therefore by guidance, but we need to embrace this with the heart and not with the mind. If we have the strength, which implies personal power, to listen to and to act upon the heart then of course, we must and will bring about that type of completion within all of our endeavours that allows for bringing about the new.
What do we mean by "personal power"?
The only power there is is the product of perception, and only you can bring about that perception. Only you can change that perception, and only you can enhance or diminish that perception, purify it or taint it, clarify it or distort it. In other words, you already hold within your hands all the power you need in order to bring about within your life anything and everything you wish for.
The only thing you need to do is to claim the power that is already yours. Once you have taken ownership of what you already have, more and more power is generated of its own accord.
I interact with participants at the Retreats based on what is most pressing in your life in the moment. In this way you can gain practical insight into why your life is unfolding as it is, and with the support of my team and your Retreat group you will then be given the necessary tools and feedback with which to handle your challenges effectively and thereby, not only gaining personal power, but also uplifting yourself and all around you.
In this age of science and technology there is enough proof that our levels of stress are directly proportional to the amount of support that we do or do not have in our lives to balance out this stress. The more we isolate ourselves and lose connection with others the more dis-stress we experience.
To facilitate connection, warmth and camaraderie that are sorely lacking in our world, our vision at ISM is to host two global ISM Retreats per annum. These Retreats will be open to anyone to join us. You do not need first to have completed an ISM course. We would love for you to join us.
The Retreats are experiential in nature and we provide a theme for the Retreat beforehand. You will find working within a group of like-hearted people a very power-full experience.
ISM Support Forum between Retreats
To provide ongoing support between Retreats we have created a "bridge" between the Residential Retreats so as to foster a connectedness, and a genuine love and warmth. This bridge is in the form of an ISM online Support Forum so that we can stay connected between Retreats. An after Retreat online Support Forum is created as further support for two weeks after the Retreat, ending with a live conference call.
Elizabeth founded and is Director of the Institute for the Study of Man. The Courses and Retreats offered through the Institute have been developed to give people valuable insights, as well as practical tools, so that they can effect meaningful and lasting change in their lives.
Elizabeth Schnugh – Seeker by heart and with great passion for sharing, started her career as a Chartered Accountant. She was Financial Director of a multi-national company subsidiary for many years. As she reached the height of her career, and as her work brought her into touch with an increasingly wide cross-section of people, Elizabeth began to realise that her talents and fate did not lie in the corporate world but in helping people to help themselves. In 1991 she embarked upon a new journey, first of all training in the humanitarian disciplines, and then in 1996 becoming a full-time teacher.
Elizabeth has a simple, honest and highly practical approach in guiding people to look within their unique life experiences to find their own answers. This approach is immensely uplifting and empowering, since you will learn how to solve any problem or challenge that comes your way.
Where? The Retreat will be held in Varna, the "Summer capital of Bulgaria", at the Riviera Beach Hotel. Golden Sands Resort, Varna, Bulgaria – a modern hotel complex located right on the beach, and only 17 km north-east of the city of Varna, 25 km from Varna Airport. www.rivierabulgaria.com
When? 22-25 September, 2022. The Retreat starts Thursday evening, 18.00 and finishes on Sunday evening with a dinner together.
The cost for participation at the Retreat:
Including tea, coffee, juice and small refreshments during the breaks.
Meals and hotel accommodation are not included in this price, but are specially negotiated for the Retreat participants as shown bellow:
The cost for a Single room at the Riviera Beach Hotel
The cost for a Double room at the Riviera Beach Hotel
Accommodation prices are all inclusive – 3 meals, (Bulgarian alcoholic and non-alcoholic) drinks, beer, tea, coffee and juices, access to all facilities including SPA, Wi-Fi in the whole hotel. For more details as to what is included, please check www.rivierabulgaria.com.
You can arrange the payment by contacting the Retreat Organiser, Milen Ivanov, on +359 88 979 6437, or email: milen@institute-for-the-study-of-man.com.
The numbers of participants is limited. To secure your place at the Retreat, a €250 non-refundable deposit must be paid to the Retreat Organiser by July 22, 2022 – first come, first served. The full fee is due by August 15, 2022.
Language of instruction? The Retreat will be conducted in English.
We look forward to you
joining us on this next
step in our journey!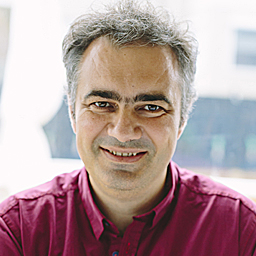 Latest posts by Milen Ivanov
(see all)