After 27 years of facilitating
relationships courses of all kinds,
and 8 hugely successful
Residential and 3 Online Retreats,
my team and I are excited to
invite you to join us for our
4th ISM Global
Online Retreat!
The theme for our next Retreat is:
The Voice of Silence
What do we mean by "Retreat"?
We use the word "retreat" in its true meaning of the word. The true meaning of RE-TREATING lies in RE-ASSESSING and RE-EVALUATING everything you THINK you have always known about yourself.
One aspect of our Re-treats is that we help each other to get in touch with ourselves. How?
"…it is only when we put aside all of our endless clutter, and fall quiet, very quiet, that we can begin to sense who and what we really are." (Link to Journey of Adjustment Book)
The timing of this Retreat is most excellent! Because we'll be in the very depth of a 7 year, numerologically speaking (there are three numbers to be considered within 2023: [if we don't count 23] 7, 2 and 3) we will have unique support for our endeavour:-

"The POSITIVE inherent within the 7 is:
DESTINED to LEAD, by being the EXAMPLE of LIVING within the STILL POINT WITHIN, at which the VOICE of SILENCE, as it is termed in the Bhagavad Gita, that is, the HEART, is clearly AUDIBLE and UNMISTAKABLE."
We will be building the required strength* to take the necessary steps going forward and not just get lost, for there are two sides to this 7 coin:-

"The NEGATIVE tendency inherent within 7 is:
separativeness; aloofness; opinionated; knowing better than; head in the clouds; lacking in focus; directionless; conceitedness; and above all the FOOLISHNESS born of NOT being open to guidance!"
In less poetic terms we will be exploring;
How to relate to the abundant guidance that will be coming at us from all sides;
How to make use of it;
How to be more intelligent in receiving that guidance and/or;
How to follow through with the guidance we have received.
One important aspect of receiving guidance is the attitude with which we approach it. This is especially amplified by the 3 (the number 3 in 2023) so we will also consider the fresh inflow of creativity that is felt already. We can use it, for example, to counterbalance the negative tendencies of 7. How?
"The way I like to look at MIXED ABUNDANCE is to see power as being a most AGREEABLE partner whenever MIXED ABUNDANCE comes into the equation! LOL! In other words, if you are feeling sh*t about yourself, power will say, "Yes! You are indeed sh*t, and here is PROOF of it!" Whack! Wham! Squash! If, on the other hand, you feel on TOP of your challenges, power again says, "Yes! You are indeed on top! Here is the support to PROVE it!"
But the point is that in EITHER approach, MIXED ABUNDANCE forces us to bring forth our CREATIVE powers, for better or for worse! So I either CREATE for myself a nightmare, or else I CREATE for myself a dream come true!"
So, the floor is yours! 🙂
* What do we mean by "strength"?
We are constantly surrounded by life and therefore by guidance, but we need to embrace this with the heart and not with the mind. If we have the strength, which implies personal power, to listen to and to act upon the heart then of course, we must and will bring about that type of completion within all of our endeavours that allows for bringing about the new.
What do we mean by "personal power"?
The only power there is is the product of perception, and only you can bring about that perception. Only you can change that perception, and only you can enhance or diminish that perception, purify it or taint it, clarify it or distort it. In other words, you already hold within your hands all the power you need in order to bring about within your life anything and everything you wish for.
The only thing you need to do is to claim the power that is already yours. Once you have taken ownership of what you already have, more and more power is generated of its own accord.
I interact with participants at the Retreats based on what is most pressing in your life in the moment. In this way you can gain practical insight into why your life is unfolding as it is, and with the support of my team and your Retreat group you will then be given the necessary tools and feedback with which to handle your challenges effectively and thereby, not only gaining personal power, but also uplifting yourself and all around you.
In this age of science and technology there is enough proof that our levels of stress are directly proportional to the amount of support that we do or do not have in our lives to balance out this stress. The more we isolate ourselves and lose connection with others the more dis-stress we experience.
To facilitate connection, warmth and camaraderie that are sorely lacking in our world, our vision at ISM is to host two global ISM Retreats per annum. These Retreats will be open to anyone to join us. You do not need first to have completed an ISM course. We would love for you to join us.
The Retreats are experiential in nature and we provide a theme for the Retreat beforehand. You will find working within a group of like-hearted people a very power-full experience.
Elizabeth founded and is Director of the Institute for the Study of Man. The Courses and Retreats offered through the Institute have been developed to give people valuable insights, as well as practical tools, so that they can effect meaningful and lasting change in their lives.
Elizabeth Schnugh – Seeker by heart and with great passion for sharing, started her career as a Chartered Accountant. She was Financial Director of a multi-national company subsidiary for many years. As she reached the height of her career, and as her work brought her into touch with an increasingly wide cross-section of people, Elizabeth began to realise that her talents and fate did not lie in the corporate world but in helping people to help themselves. In 1991 she embarked upon a new journey, first of all training in the humanitarian disciplines, and then in 1996 becoming a full-time teacher.
Elizabeth has a simple, honest and highly practical approach in guiding people to look within their unique life experiences to find their own answers. This approach is immensely uplifting and empowering, since you will learn how to solve any problem or challenge that comes your way.
Where? Online.
When?
Friday, 12 May 2023: from 4 pm to 6:30 pm SAST and from 7:30 pm to 10 pm SAST.
Saturday, 13 May, 2023: from 4 pm to 6:30 pm SAST and from 7:30 pm to 10 pm SAST.
Sunday, 14 May 2023: from 4 pm to 6:30 pm SAST and from 7:30 pm to 11 pm SAST.
(Check SAST – South African Standard Time – now here. Note that the hours are chosen in a way that makes possible the participation from around the Globe.)
Costs?
The cost for participation at the Retreat:
You can arrange the payment by contacting the Retreat Organiser, Milen Ivanov, on +359 88 979 6437, or email: milen@institute-for-the-study-of-man.com.
The numbers of participants is limited, first come first served. To secure your place at the Retreat, your fee must be paid in full to the Retreat Organiser by April 15th 2023.
Language of instruction? The Retreat will be conducted in English.
We look forward to you
joining us on this next
step in our journey!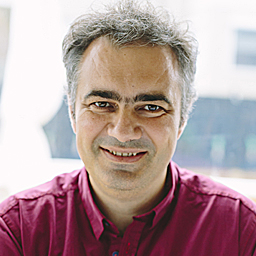 Latest posts by Milen Ivanov
(see all)